Isn't it time to stop the physical and emotional suffering, and bring health and hope back into your life?
One-on-one coaching, designed to help you overcome obstacles and get strong, flexible, and fit when you can't take another day of pain, stiffness, and tight clothes.
DOES THIS SOUND FAMILIAR? 😉
You feel defeated like pain and weakness are just something you have to live with.
You struggle with cookie-cutter diet and exercise programs that don't fit your needs, (and could be doing more damage than good!).
Every day there seems to be a new issue with your joints or your health. It would be comical if it weren't so real!
Some days you can't help but feel like you are being judged because of your weakness, injury, or chronic condition.
It can feel overwhelming to tackle these challenges, and that's where I can help! 😍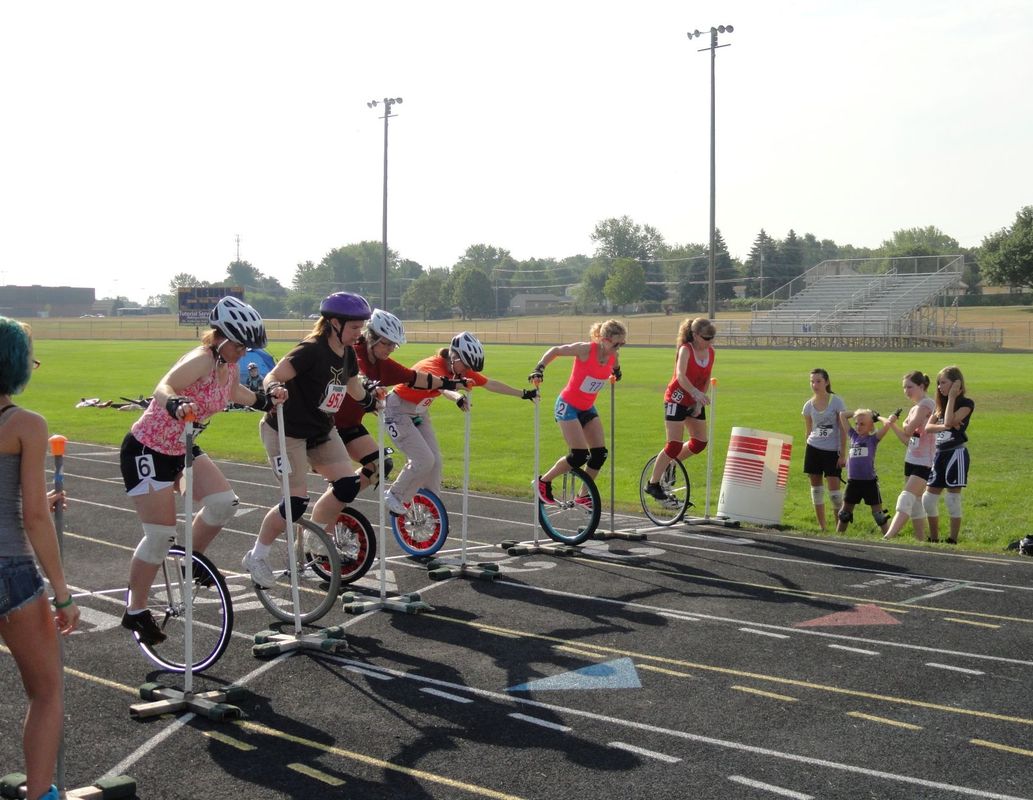 You've wasted enough time, money, and ENERGY. Am I right?
It seems like you've tried everything….🙁
Arch and ankle support, Knee braces, Back braces, Acupuncture, Chiropractic, Crazy workouts, Injections, NSAID, CBD, Medical marijuana, Supplements, Fad diets.
You're ready to get healthy and strong so you can enjoy life again without constant fatigue and pain.
I'VE BEEN THERE…AND IT AIN'T EASY. NO HOW, NO WAY!
You're rolling along at 90 miles an hour and BOOM…life takes a detour. 🙄
It was my dream to compete at the world level on unicycles. In 2012, I qualified for that dream. We were headed to World games in Tyrol, Italy. I was poised to beat my biggest competitor, Connie, the current president of the Unicycle Society of America.
She had been riding since she was a teenager, and was five years my junior.
Connie had the lead for the first lap, but I passed her in the last curve, and that was all she wrote. I had won 1st place!
I dismounted by bouncing my left foot onto the track in my usual fashion…
but this was different. I felt a pop and dropped to the ground
like a sack of potatoes. 🤕
Everything I knew about how to train, exercise, and work with my body was also going to have to change.
I made a bunch of mistakes, but I also learned a lot. How to work smarter, not harder.
I truly get that life leaves a mark. In fact sometimes it leaves a few, am I right? 🤦‍♀️
Injuries, surgeries, and life circumstances have all stood in the way of my dreams, but…😆
I am
stronger

because I went through them. That's why I can help you

conquer

and manage your

struggles.
The medical community can only take us so far. The day in and day out, after an injury or surgery can be exhausting. And the roller coaster of emotions that follow recovery can be daunting, as well.
Less mobility often brings with it unwanted pounds, joint pain, balance issues, and the inability to enjoy life the way you used to.
I'm sure you have stories of your own, and I'm here to help you move forward on your own unique journey.
At some point we realize we're not invincible and we need a plan and encouragement to help us find a new path.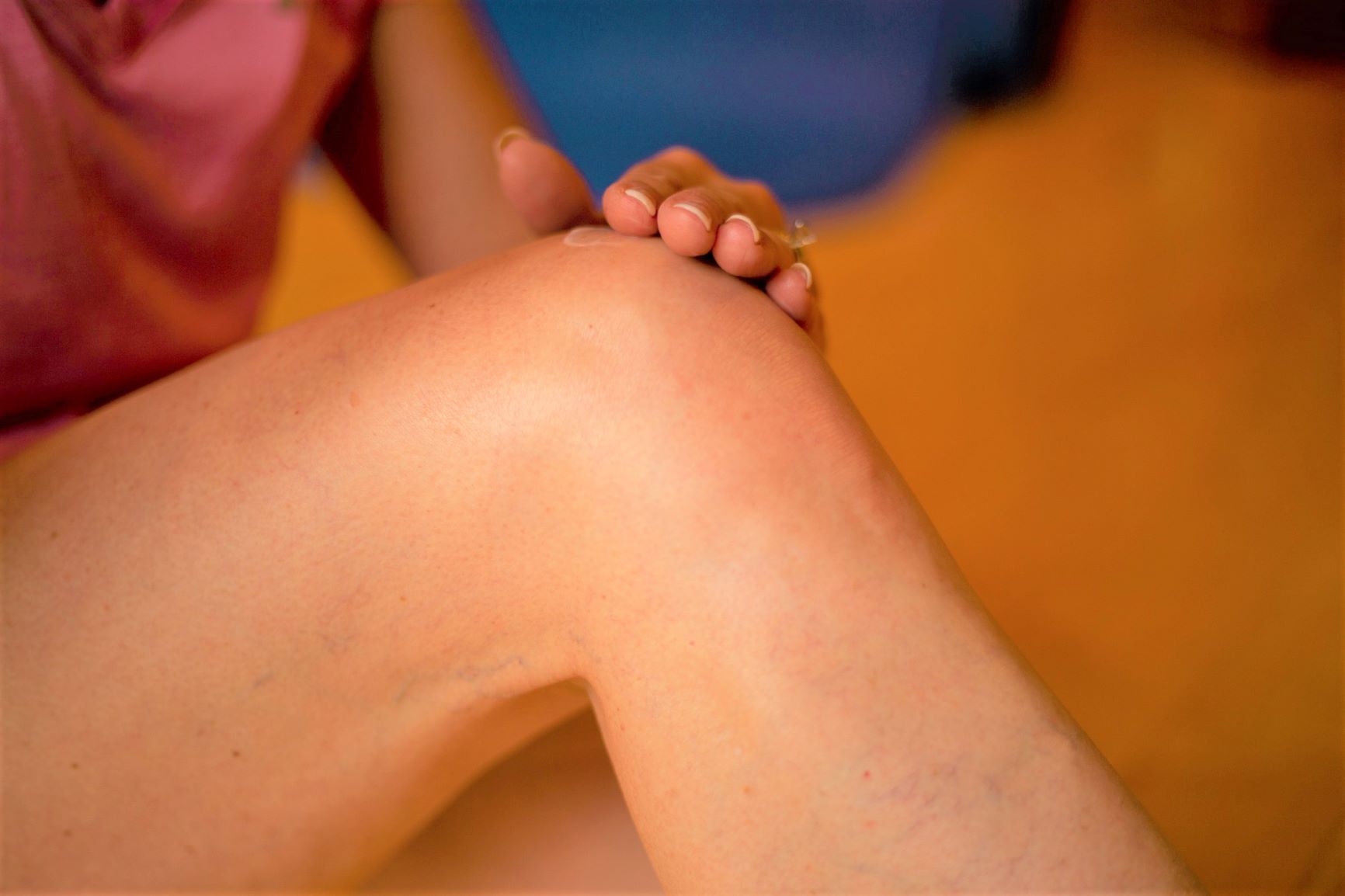 I know you truly want to seize the day, but your body and mind just haven't gotten the memo yet! 😂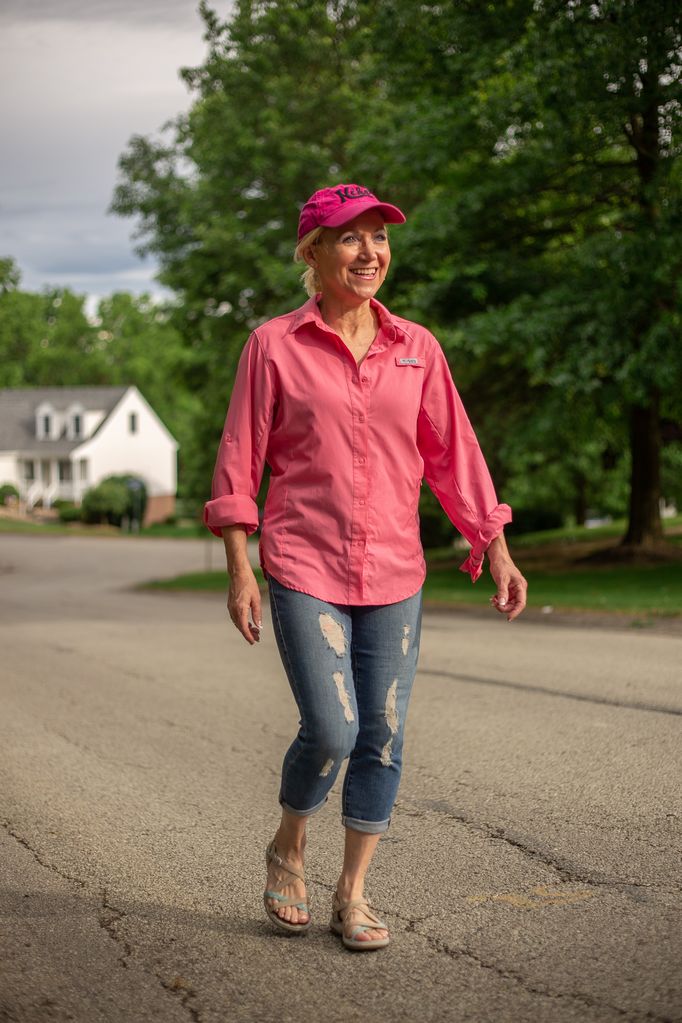 A proven 4 pronged-approach that works for your lifestyle and your body's needs.
YOU CAN TAKE BACK CONTROL OF YOU STORY AND YOUR BODY'S DESTINY AND BECOME THE WARRIOR YOU KNOW YOU CAN BE.
AT FIRST IT TAKES COURAGE, BUT IT WILL GET EASIER WITH EVERY STEP YOU TAKE. 🤗
It's about getting your mindset and habits focused, so you can get moving, even on the days, you don't feel like it. You will finally be inspired to do and be more!
It's about helping you follow a simple nutrition plan that will lead to immediate weight loss.
It's about easing you into an appropriate workout to build a stronger physique, without stressing the body.
It's about giving your body the movement patterns it needs to correct muscle imbalances while improving flexibility, posture, mobility, and balance.
THERE IS NO MAGIC WAND OR SUPER PILL TO TAKE YOU FROM HOPELESS TO FOCUSED.
I will help you shift your MINDSET from: 🧠
I CAN'T run to I CAN walk
I CAN'T do push-ups to I CAN do stair push-ups.
I CAN'T do overhead press to I CAN do side lateral raises
…in order to get strong, healthy and fit. 💪
Here's how we're gonna go about it and make THIS time different.
I realize there are no easy answers or magic wands I can wave to make every hurt go away (physical and emotional). If there were, I would have done it a long time ago…but there is HOPE. 🤍
With encouragement, faith, and a simple plan anything is possible.
READY TO TRANSFORM YOUR FITNESS, YOUR PHYSIQUE AND YOUR LIFE?
TRY MY MY PERFECT FIT BREAKTHROUGH INTENSIVE It's a 60-minute session to lay out a plan to address your pain points and create a path forward to lose weight, build muscle and improve your outlook on life.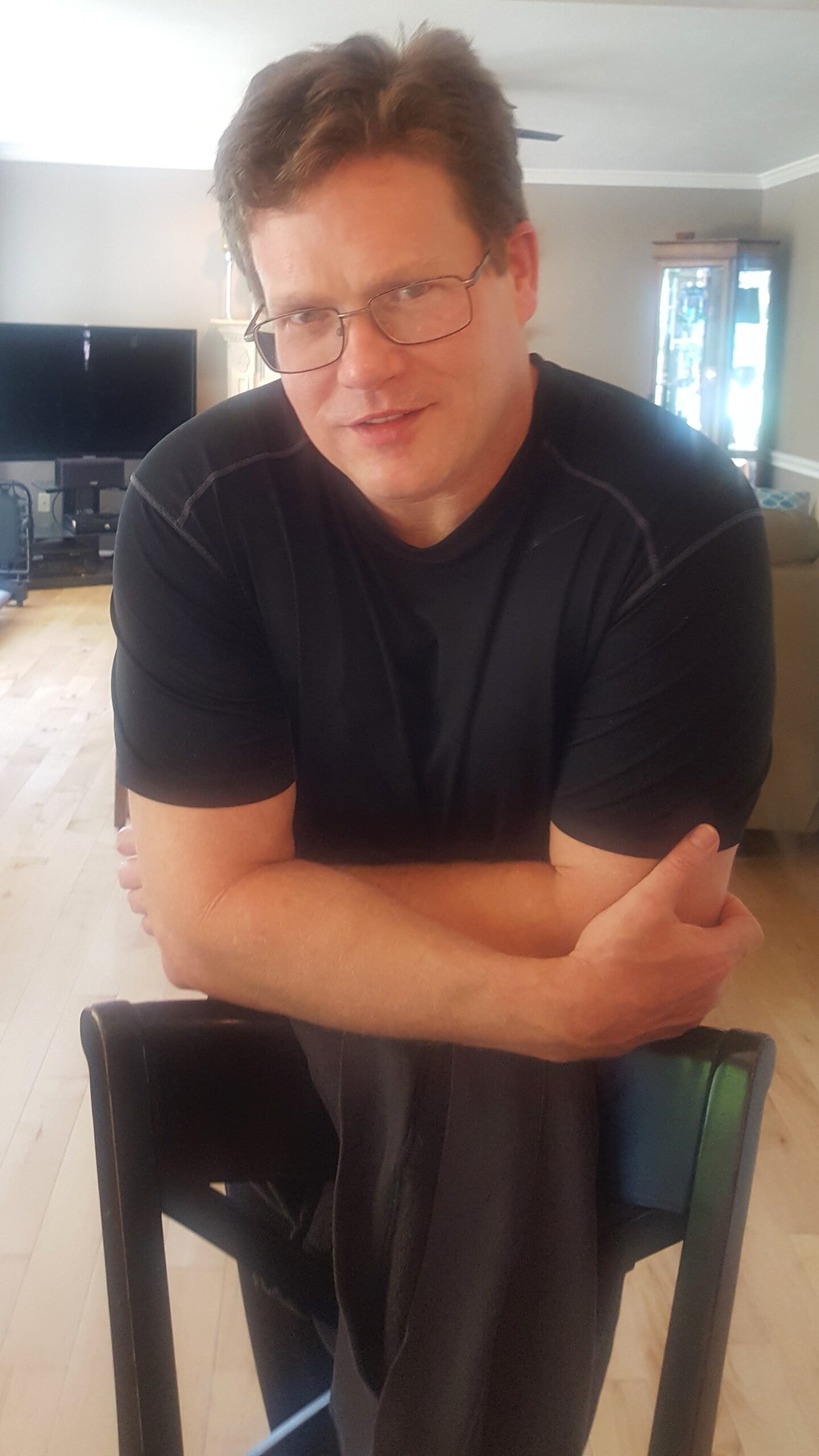 Imagine having results like this 

I want to introduce you to Lee. He wore back, elbow, and knee braces to help with his weaknesses.  In fact, he had a closet full of them. Lee was barely sleeping, and  3 hours was a good night for him. He came to be defeated and, struggling with high blood pressure, was pre-diabetic, had severe degenerative joint disease of both knees, had a lumbar fusion, hernia surgery, arthritis, and bone spurs over most of his body.
Lee had tried many specialists with little improvement.  They included Doctors, Physical Therapy, Pain Management, Massage Therapy, Acupuncture, Holistic Healing, Naturopathic methods, and strong medications. He was living a sedentary life and was unable to sit or stand without pain.  He often had to lie down when going out in public, due to the pain. He was tired of living with weakness, balance issues, and the "panic attacks" that occurred when he would go out in public places.
Lee's BMI was 31.5 and he needed to lose weight fast. His doctor told him he needed a knee replacement, but he would need to build up his endurance and lose weight, first. To be completely frank he felt hopeless and was scared a trainer might make him worse. We began with regular therapeutic stretches, and corrective exercises to improve his muscle imbalances and strengthen his knees. He did modified strength exercises to transform his physique and build up his core muscles.  We also practiced posture and balance exercises three times per week. Together we built a plan that focused on improving his nutrition and creating mealtime habits that fit his lifestyle. We also found holistic methods to improve his sleep, and he began a walking routine.
AT OUR FOUR-MONTH CHECK-IN, LEE WAS ECSTATIC: 🏆🥳🎈

He had lost 38 pounds and his BMI and BP were in a healthy range again.

He no longer needed to wear multiple braces!

Lee was finally getting a full 8 hours of sleep, and his outlook on life had markedly improved!

His mobility and balance on stairs was markedly improved!

Lee's doctor said his improved muscle tone, weight loss and better numbers would result in a much better knee replacement.
IMAGINE WHAT LIFE COULD BE LIKE…
Getting healthy is more than a feeling. It's a mindset. It comes through setting goals, backed up by daily habits, that turn into a lifestyle. I want to help you get off the couch, lose weight, and get strong again.
MINDSET & DAILY ROUTINE 🧠
Daily rituals and habits that will get you moving even when you don't feel like doing it.
Learning how to right the ship when your focus wanes and you want to keep from derailing hard-earned victories.
Enjoying a simple, realistic plan that inspires you to show up, be accountable, and embrace your limitations, and perhaps, even see them as blessings.
NUTRITION 🍎
Choosing the right food for your lifestyle and finding what works for you.
Instilling a few key disciplines for immediate weight loss.
Learning why every sugar/fat/carb/etc. is not equal. All of these are part of a healthy balanced diet. Moderation is key.
FITNESS 💪
Finally finding a workout that fits you, respects your body's physical limitations, and will improve your quality of life for years to come.
Safe strength training workouts with modifications built-in to sculpt your physique while building strength and reducing injuries.
Losing inches without dropping a pound with posture, alignment, and balance tips.
Reducing stiffness and increasing flexibility with Pilates-based programming and gentle yoga.
MAINTENANCE FOR YOUR BODY 🔧⚙
Incorporating daily corrective stretching for your unique physique, reducing pain & stiffness.
Reducing stress & chronic pain by paying attention to the ergonomics of your daily routine.
Encouraging and assisting you to investigate holistic health practices to reduce inflammation, stress, and alleviate pain.
Incorporating an optional Yogafit for Warriors practice to release trauma and calm your mind, body and spirit. Excellent, if you've experienced trauma from surgery, PTSD or TBI, or a family member has been affected by it.
READY TO GET FIT, STRONG, AND ENJOY A NEW OUTLOOK ON LIFE!
Book your Perfect Fit Breakthrough session and let's get started
The 12-week Perfect Fit program is $2,400. Payment plans are available for $880 per month.
You can get started with an Action Plan to jumpstart your individual Perfect Fit program.
I'M READY TO BEGIN A CUSTOMIZED APPROACH TO WELLNESS! LET'S BOOK IT!
Book your 12-week Perfect Fit program right now!
Need more proof that it works? 😊🔬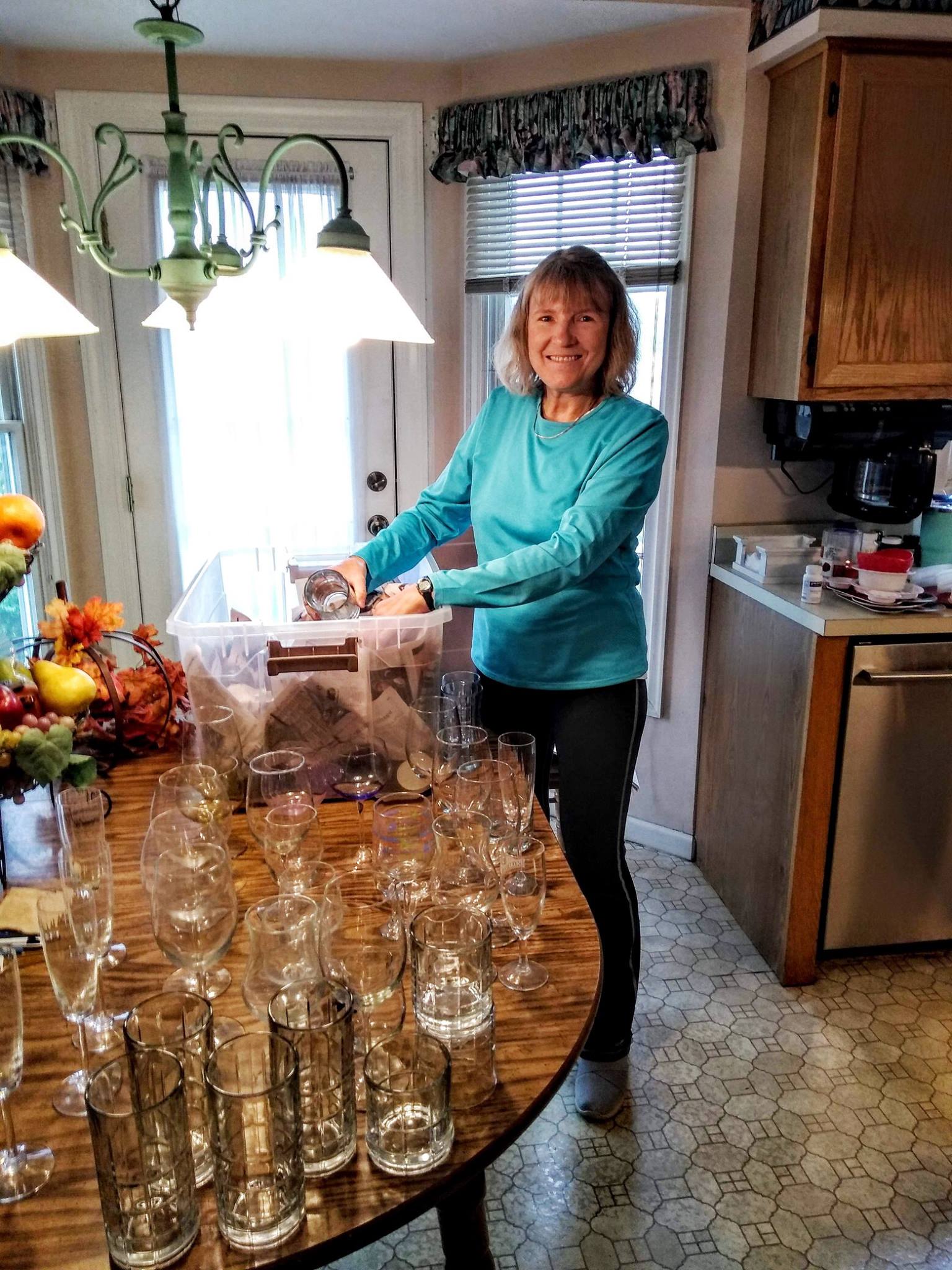 "I have eradicated the words "frumpy" and "ho-hum" from my vocabulary since working with Nancy! Her ability to speak optimism and encouragement into my life has helped me feel years younger."
"I developed an autoimmune disease eight years ago that limits some mobility in my joints, and I have gotten discouraged trying to exercise on my own to increase my mobility. Nancy has taught me exercises and stretches that have helped me regain flexibility and even reach the back of my head to style my hair. This hasn't happened for years!
I am over 50 and have always been a fairly healthy person with a normal body weight, but I knew I wasn't living to my fullest potential. Nancy's ability to ask important questions and listen well to my responses showed me that she connects with me emotionally and understands what motivates me and what discourages me from exercising and from thinking more highly of myself than I do. She has helped me develop specific, attainable daily goals that help me have a better view of myself and my abilities, both physically and mentally."
Mair M., Bridgeville, PA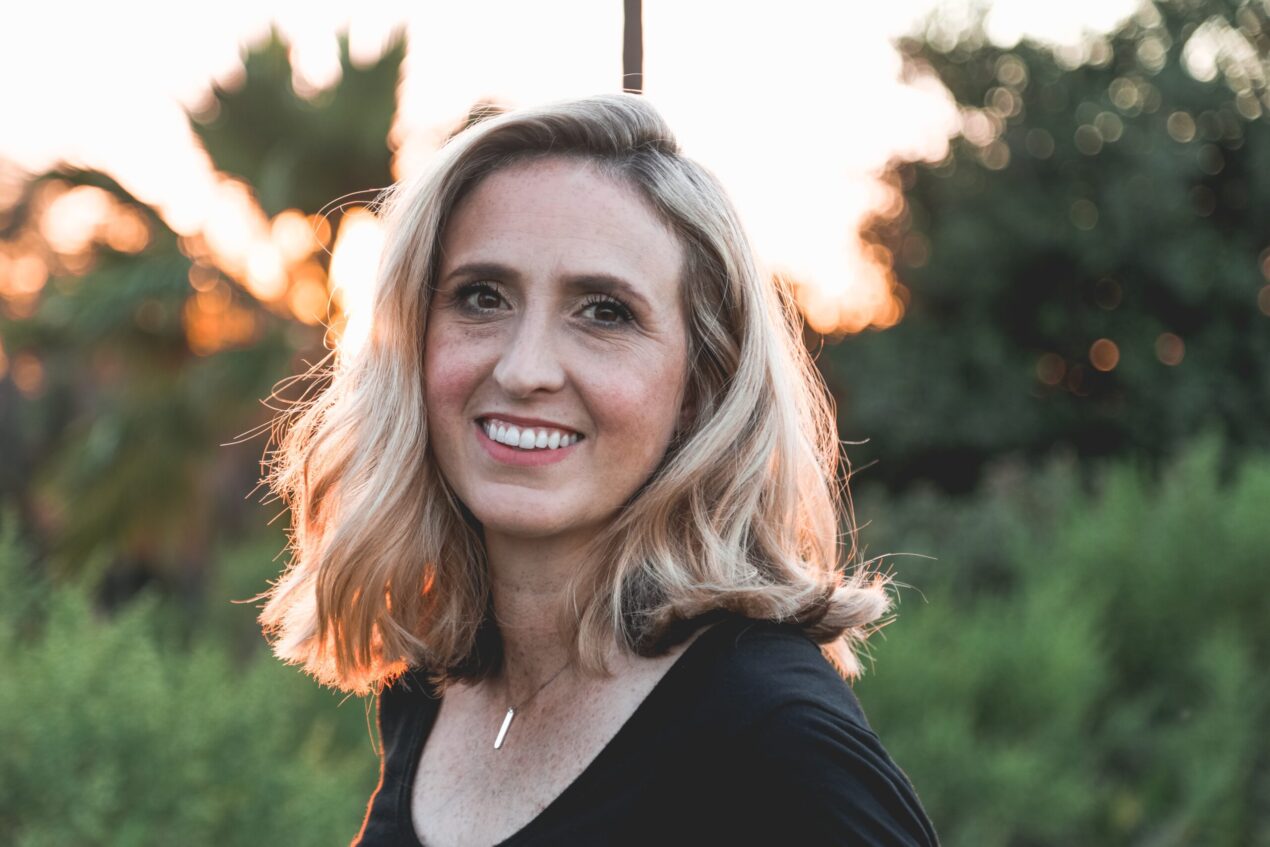 "I truly enjoy my sessions with Nancy! I have worked with personal trainers over the years and she is the best!  What I love about Nancy is her commitment to her clients and her profession.   She has a big heart and really cares about her clients.  Experience and education really make a difference when you are working with a coach."
Darlene R., McMurray, PA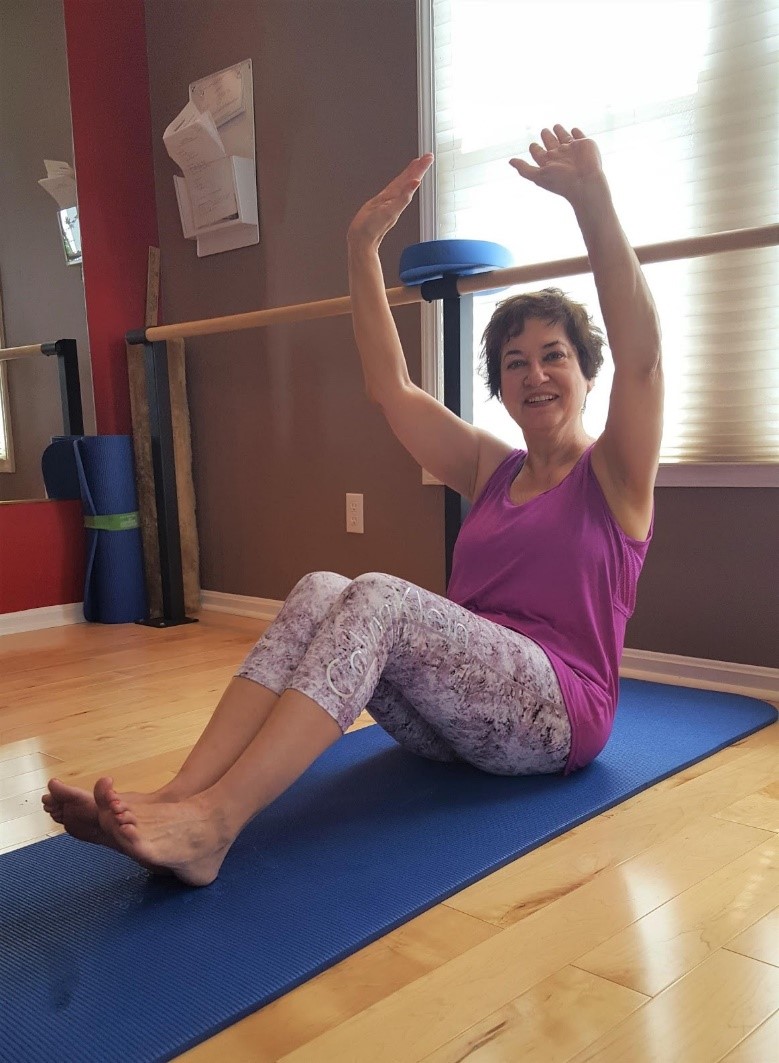 Nancy was so encouraging as I went through the exercises. She had me do some that were totally new to me and gave me the "push" I needed to improve!
Kathleen S., Pittsburgh, PA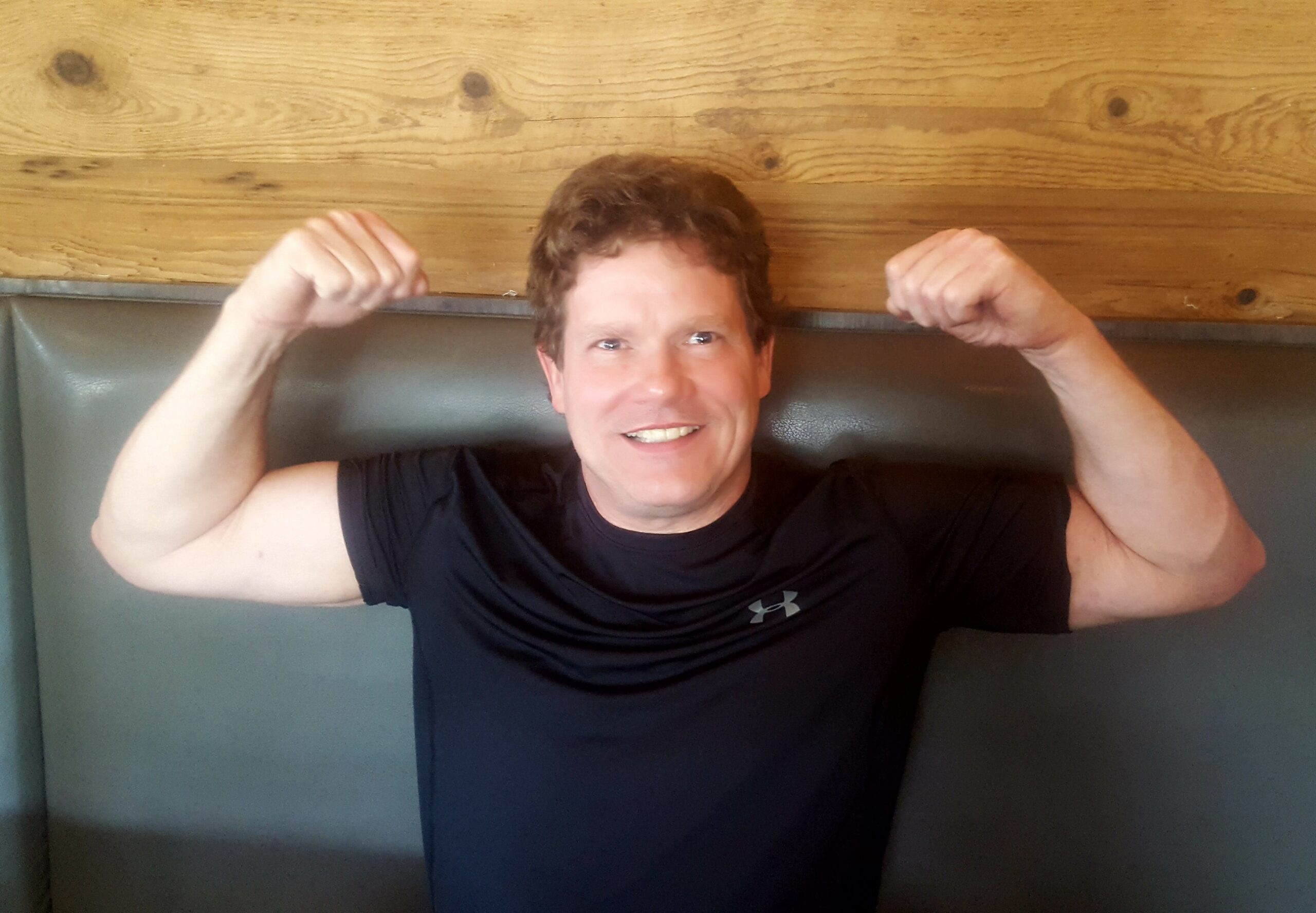 "Before I met Coach Nancy, I was unable to sit, stand or walk without significant pain. I would experience panic attacks due to the pain when standing in line. It had gotten so bad that I even had to lie down in public places. I had tried physical therapy, pain management, spinal injections, massage therapy, acupuncture, and strong medications. I had to find a trainer to help me lose weight and get strong again.
I went from life on the couch to 38 pounds lighter, with a chiseled physique, and a new outlook on life! I lowered my heart rate, blood pressure, BMI and pain levels in 90 days.
I learned happiness is a by-product of self-improvement. Nancy gave me the accountability I needed along with simple steps to achieve my goals. Her encouragement, compassion and enthusiasm gave me the energy and determination to keep on going even when I didn't believe in myself. Before I knew it, Nancy's vision for me became a reality. As my balance, posture and gait dramatically improved, my outlook on life soared!  I am forever grateful to Nancy and her knowledgeable, caring demeanor. If you feel beat down and hopeless don't stay there another day." 
Lee B., Charleroi, PA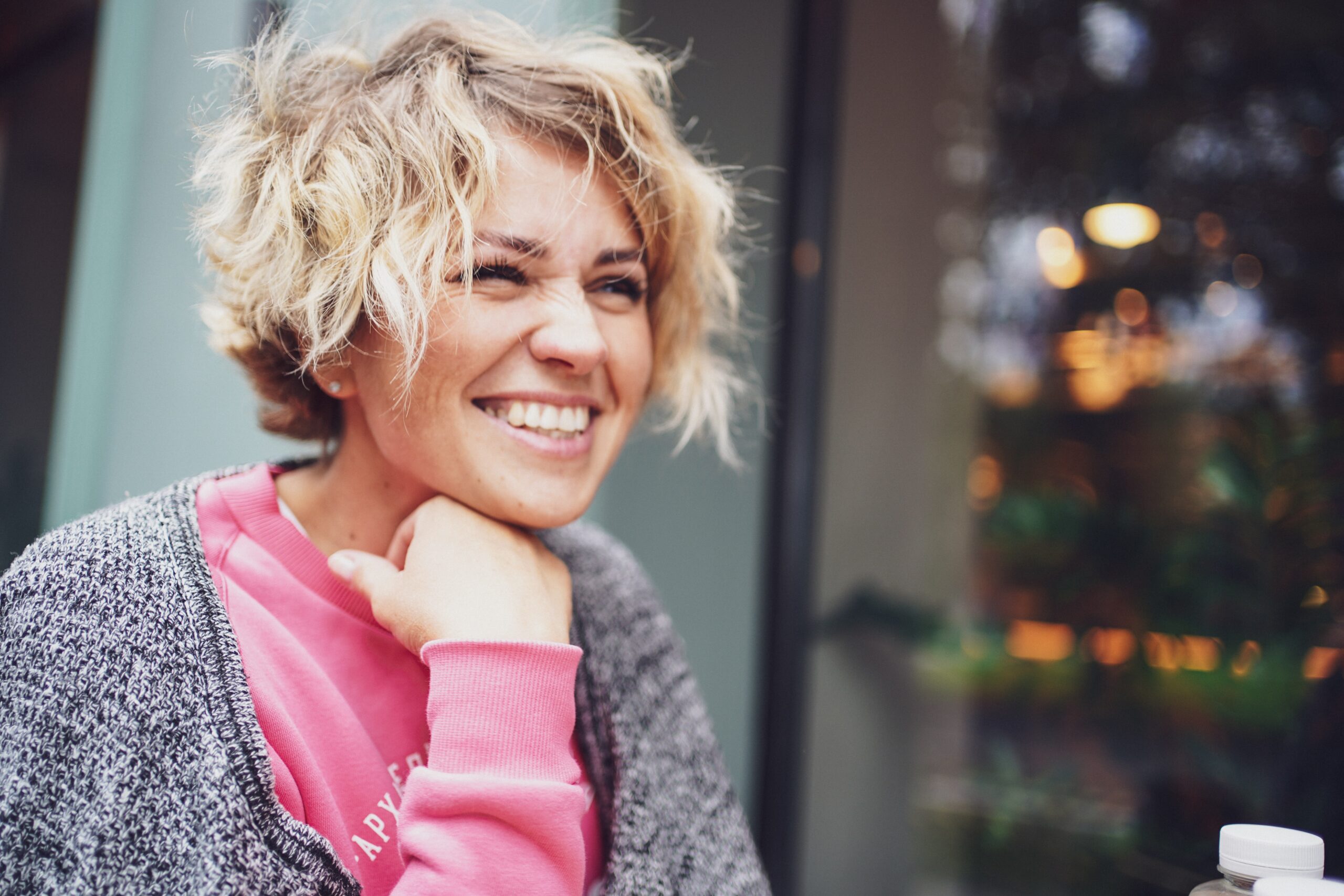 "Nancy helps people stay in touch with the very core of their beings! Her enthusiasm is like lightning bolts that jar people into awareness so they can live their lives to the fullest! I lost 18 pounds and 6 3/4 inches training with Nancy! I am in my 60's and love how Nancy customizes her workouts to fit my body."
Deb P., Canonsburg, PA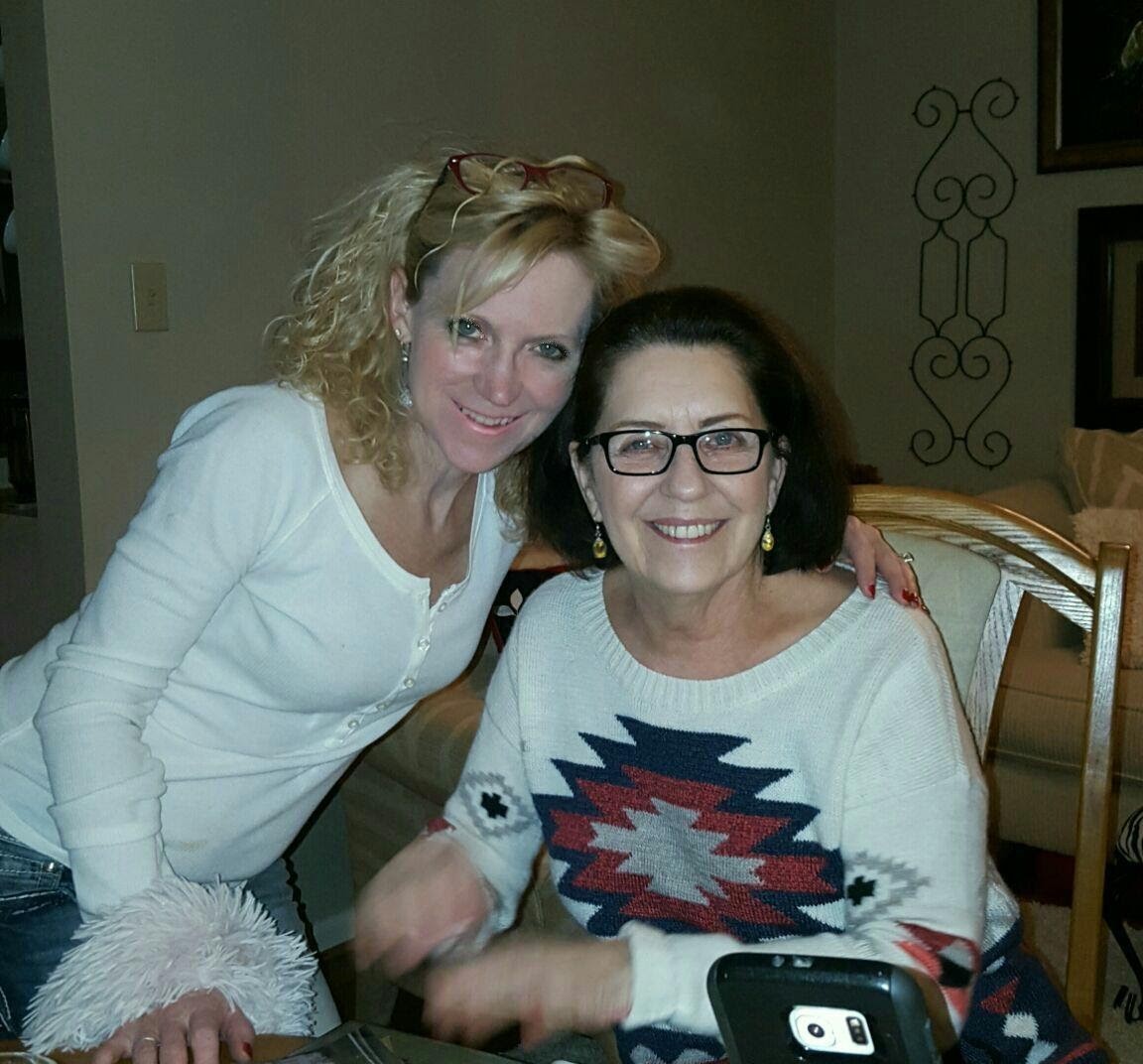 "I was experiencing severe back pain. At age 74, this was disabling. Nancy heard of my dilemma and came to my rescue; using comfort touch therapy and prayer, she relieved my pain. Forever grateful to this loving woman."
Lorelei R., Boardman, OH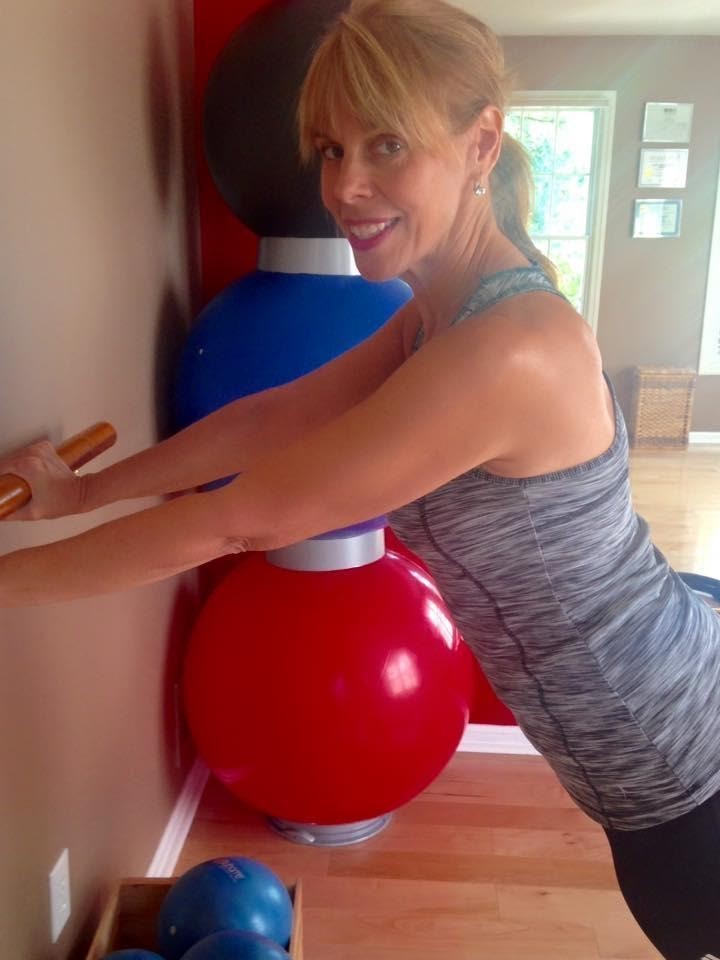 "I have lost 14 pounds and I feel so much better. My clothes finally fit more comfortably and I have more energy!" 
Heidi H., Pittsburgh, PA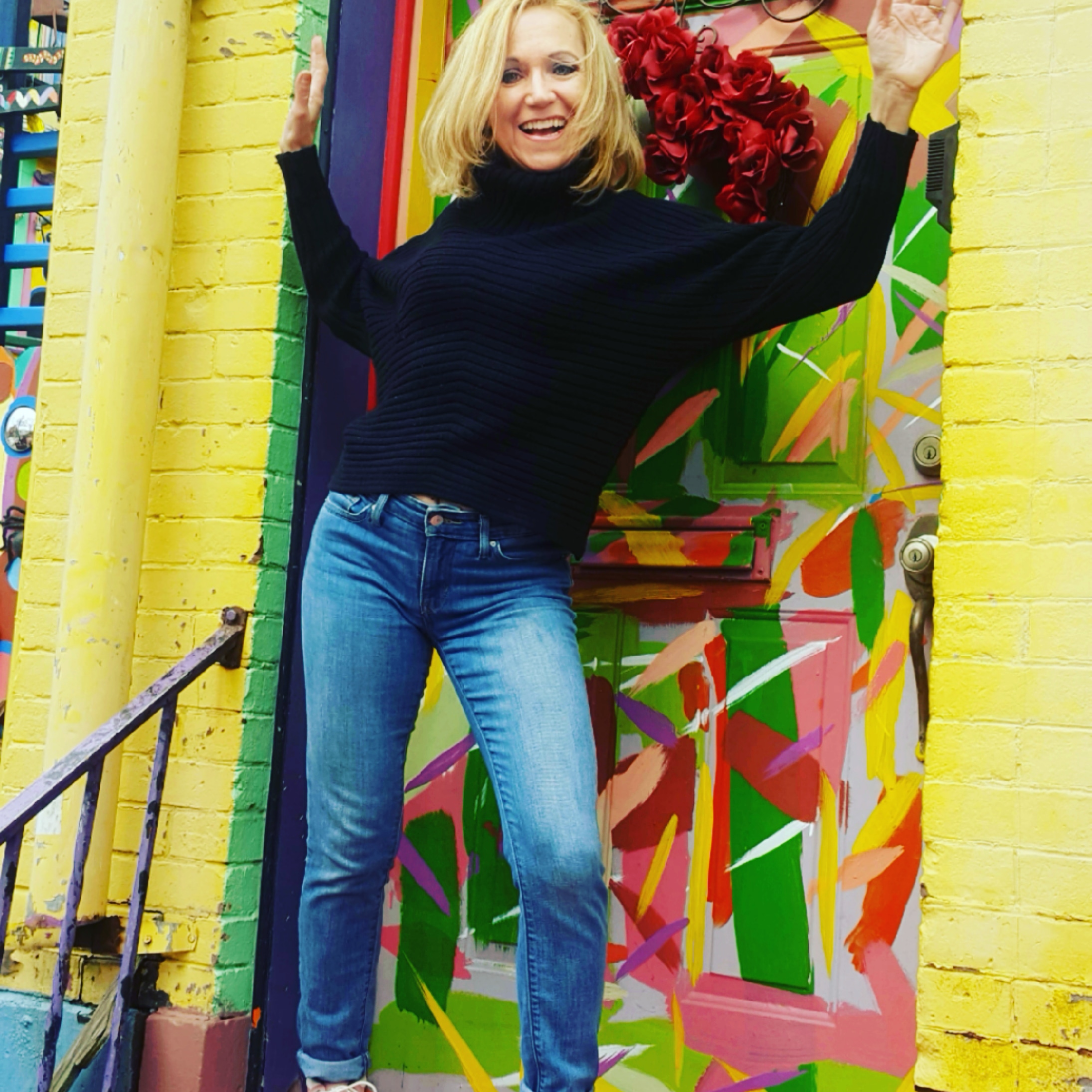 WHAT'S INCLUDED IN MY PERFECT FIT PROGRAM? 😍
A personalized stretching program designed just for you to reduce pain & increase flexibility.
One LIVE one-on-one private fitness session each week via Zoom or in my local studio.
One pre-recorded fitness session each week selected for you from my private video library.
Lifetime access to your video library via YouTube.
One live group mindset call per week on Facebook.
Ongoing support for food challenges and meal advice to help you gradually drop weight, balance your blood sugar and support your heart health.
Your own personal cheerleader, coach, and advocate to keep you going & help you get back on track on the tough days.
Continuous support to help you shift your thinking from I can't do such and such exercise anymore to, I CAN do x,y, and z to get strong and fit. 😊
Plus these juicy bonuses 🤗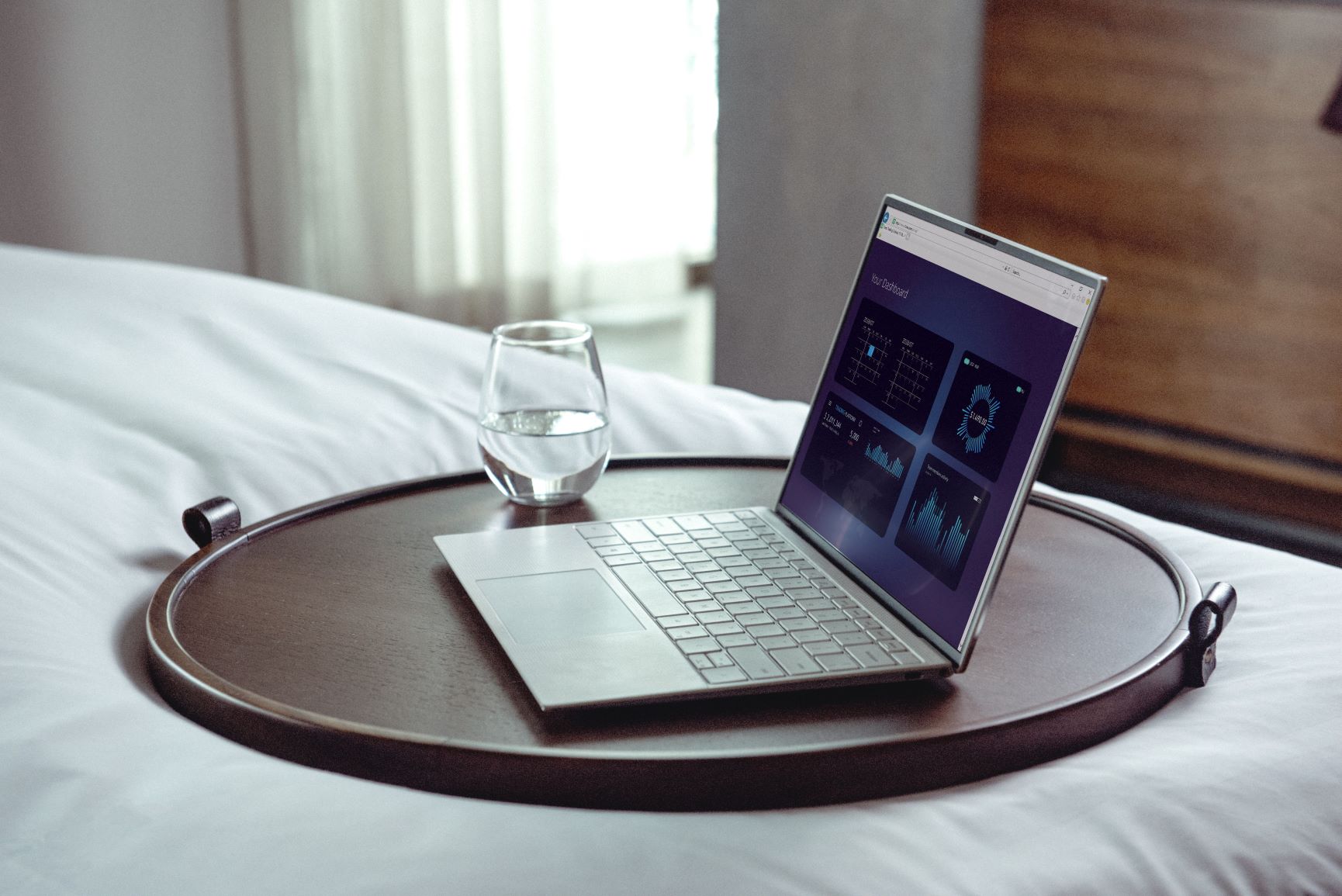 Bonus# 1
Support available between sessions during business hours via Facebook chat, so you can get answers to all your questions, and not feel like you are in this alone.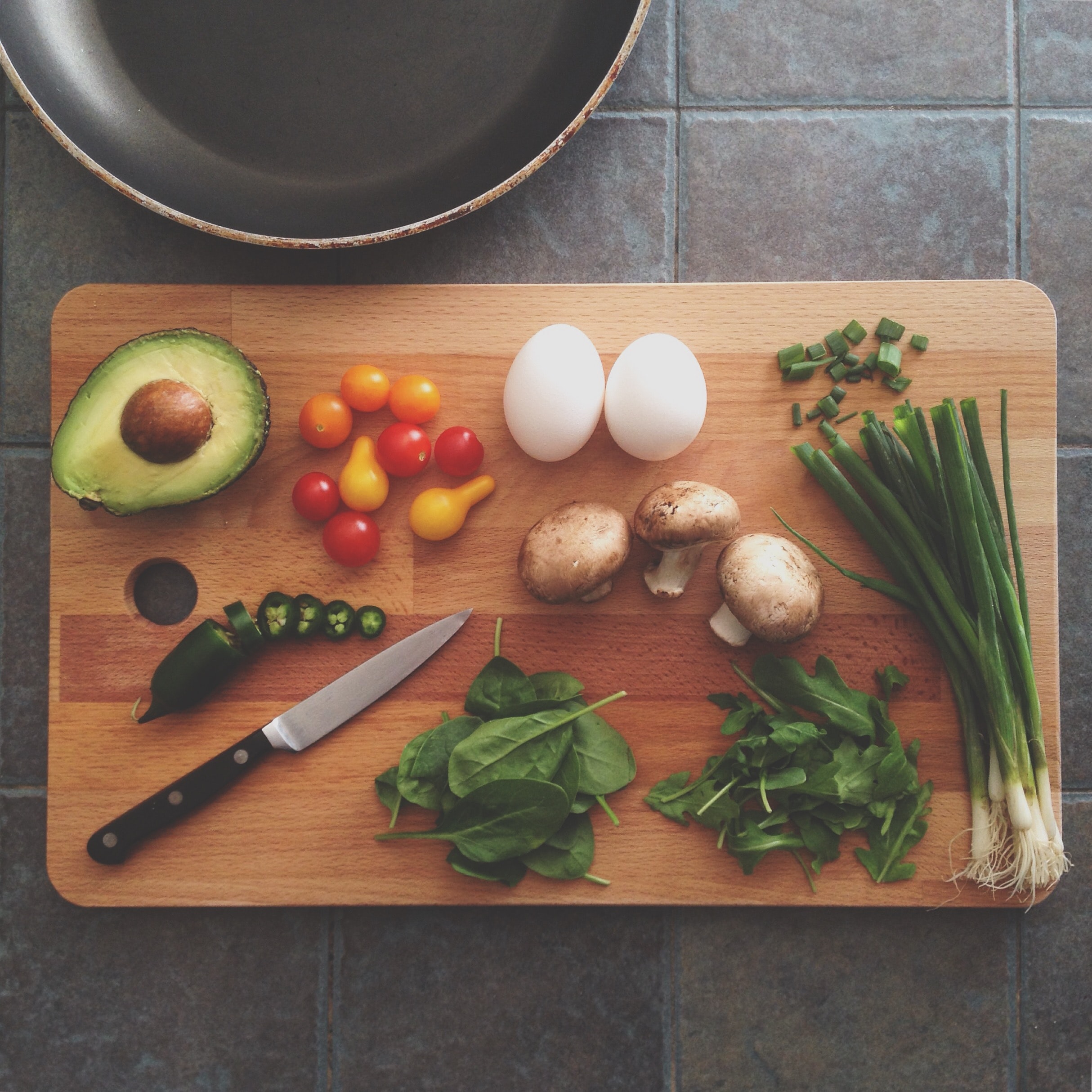 Bonus# 2
Access to Nancy on her private Facebook page. This will keep you motivated and inspired to stick with healthy eating and intentional habits throughout the week.
Bonus# 3
Access to my uplifting Perfect Fit Pilates video with 5 easy segments to flatten your abs, sculpt your physique, or just get the kinks out.
Book your call for $97, to get your Breakthrough Action Plan 
In it, we can decide if we're a good fit to move forward for more.
I'M READY TO GET FIT, STRONG AND ENJOY A NEW OUTLOOK ON LIFE!
The 12-week program is $2,400. Payment plans are available. You can get started right now for just $97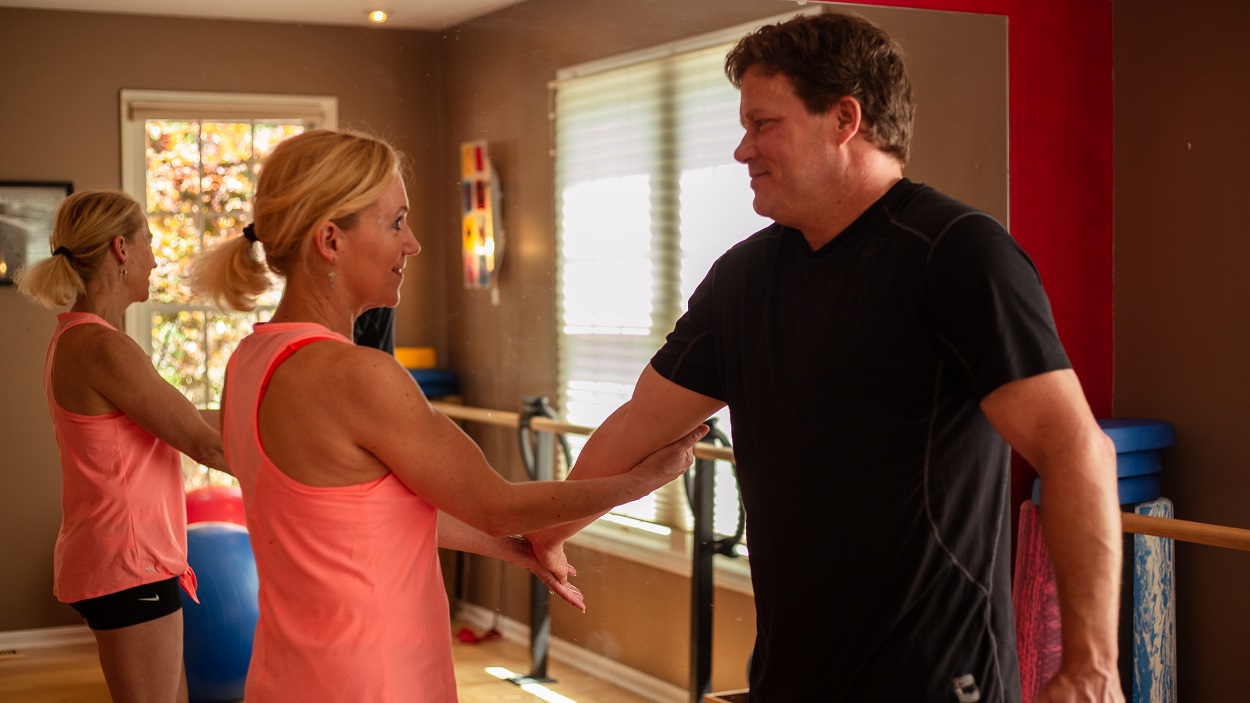 Get some A'S to your Q'S 🧐
Is this for me if I have no injuries, surgeries or chronic issues?
It depends on your goals. If you want to get big, as in body building, definitely not. If you need a low-impact workout with smart exercise that's' easy on joints tough on muscles, then yes. You will build muscle and sculpt your physique if you follow the program. Strength, flexibility, balance, posture, and healthy nutrition are emphasized. You will also learn new habits and how to shift your mindset.
Give me the details on the $97 Action Plan initial session
It's an initial intensive session to discover your unique pain points and create an action plan together
Once payment is made, we will schedule your session. It is a 60 minute call via Facebook messenger. In this call we will discuss your current daily routine, habits and diet. I will explore your current medical history, as well as any previous injuries or issues you are dealing with. You will share your vision of what you would like to see improve. Next we will discuss what triggers and stumbling blocks you've run into in the past. Last, we will develop a plan to make small changes that can have a big impact to achieving your health and fitness goals.  I'll need you to complete some forms as well as provide them to me with at least 24 hours in advance. 
When will we schedule the one-on-one fitness sessions?
Once payment is made, we will schedule your first session. The fitness sessions can be booked at a minimum of one week in advance. We will shoot to schedule them on the same day of the week to improve compliance. However, during our first session we will likely set up all our future sessions in one go to keep it simple! 
I will need you to complete some forms as well and provide them to me with at least 2 business days to prepare in advance. If a physicians' clearance is needed, that must be in my hands before our first session. 
How long is the personalized stretching program and in what format will it be delivered?
The personalized stretching program will be delivered as a digital streaming video via a private link sent to you via email. This will be customized for your body, and will be approximately 10 minutes long. You will be encouraged to do this routine daily to increase flexibility and reduce stiffness.
How long are the live one-on-one fitness sessions?
The sessions are 60 minutes each. If you are doing virtual sessions, you will need a phone or laptop adjusted so I can view you exercising. 
How many live sessions are included?
24 sessions over the 3-month program. Of the two each week, one is the live one-on-one, and one is the group mindset training.
Will I have access to pre-recorded workouts?
Yes. You will be assigned one pre-recorded fitness video as homework each week. I will add a new video to the library bi-weekly. They will vary in length from 7 to 30 minutes each. Some weeks, I may assign a combination of videos for one individual session 30 to 60 minute session.
How will I access the pre-recorded workouts?
I will email or text you the private links, from YouTube.
How long are the mindset trainings and what do they entail?
The mindset training will take place on a private group Facebook page and are approximately 30 minutes in length. A few may be shorter if there are no questions and the topic is covered in a shorter time frame. I will introduce a subject such as how to eliminate triggers that are derailing your weight loss efforts, or how to right the ship when my focus wanes. You listen and can ask questions during the live feed via comments, or you can watch the feed later on the private group Facebook page.
What equipment do I need for the one-on-one fitness sessions?
The equipment will depend on your unique needs and desires. You will most likely need a firm exercise mat with some cushioning, a pillow (optional), a 6-foot exercise band, a flat elastic loop, 2 sets of free weights, a chair, and stability ball. A pilates circle is optional.
You get what you settle for…It's time to settle for more… 🤩
It's no mystery that the strongest hearts 🤍💛 have the biggest scars! 🦁🤕
NO JOKES HERE. BUT THAT DOESN'T MEAN WE CAN'T HAVE FUN ALONG THE WAY, AM I RIGHT
Let's take this leap together!  🛹
I will encourage you, seek answers for you, and help you every step of the way! When you stumble, I've got you! If you feel beat down and hopeless, I won't let you stay there for long. 🙄
I'll always go to bat for you!
I'll always believe in you!
I'll always encourage you to keep moving forward!
The mountain you want to climb is never going to move until you do. 🗻 Let's take this next step together!! 🥰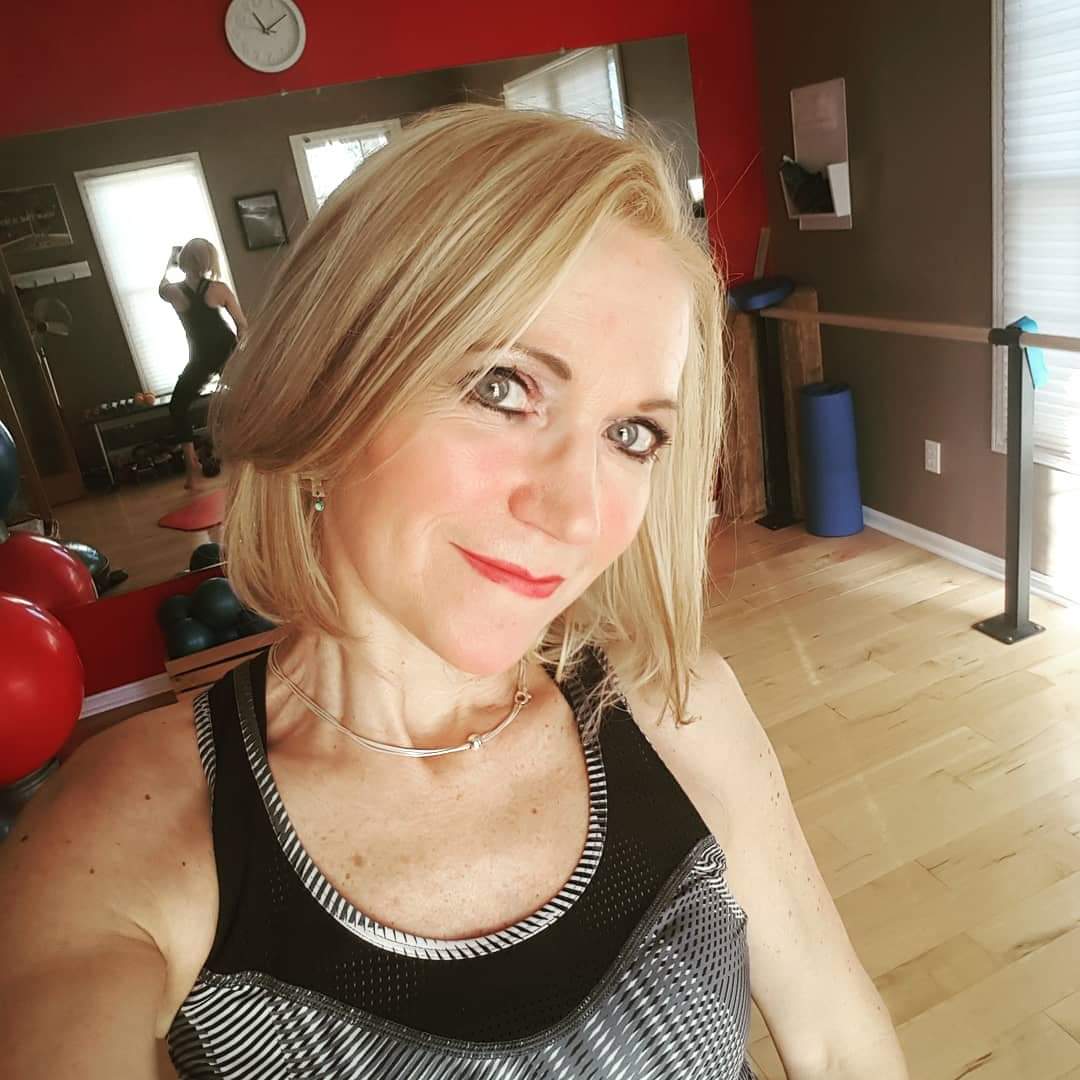 READY TO GET FIT, STRONG, AND ENJOY A NEW OUTLOOK ON LIFE!
The full 12 week PERFECT FIT Program is $2400. Payment plans are available. 
Get started for $97 and get your Action Plan created.
If you feel like we're a good fit to move forward we can talk about options.
THERE'S NOTHING HOLDING YOU BACK BUT YOUR OWN MINDSET
Start now with a Perfect Fit Breakthrough Session.
I'm ready to jump into the 12 week coaching program! 1 payment of $2,400